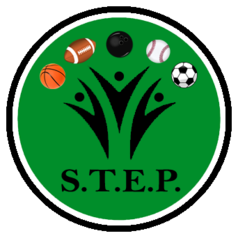 March 25, 2020
Dear Members, Families and Sponsors of S.T.E.P.,
The Board of Directors hopes all of you are safe and well in this time of self-quarantine due to the
COVID-19 virus. There is no news yet of when we may be able to resume our schedule, but we will
keep you up to date of any developments.
We do not have any plans at this time concerning the sports banquet, but we will have some type of function in the future to get together and give the athletes their trophies. As we don't have any idea when this event may be able to take place, we will keep the funds collected for the banquet in escrow.
Thank you.
Stay home and stay safe.

March 2020 - We apologize but due to the current CoronaVirus health concerns we have put all regular group activities on hold/postponed for the near future. Note the calendar items may be marked as-such "cancelled" for now.